International City, DSO or Discovery: Lowest rent?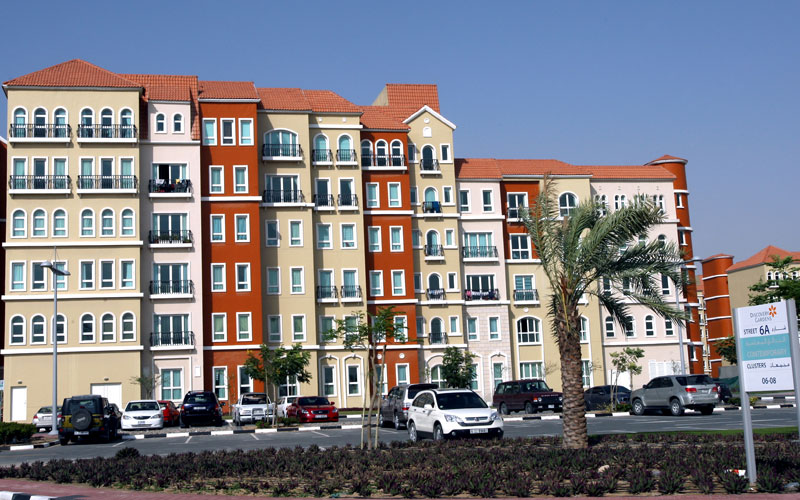 Rents in Dubai remained stable in first quarter 2015, but prices have declined by two per cent, according to a new report.

"The first two months of 2015 saw continued stabilisation in Dubai's residential sales and rental markets.

"Transactions slowed down 20 per cent in January and 17 per cent in February compared to the same months in 2014.

"This indicates consumer patience and growing confidence for the future," Tasweek, a real estate consultancy, said in its Q1 2015 report.

International City offers the lowest rental rates in the emirate, it added, revealing current rent for studio units averaging Dh38,000 per annum (pa), one-beds Dh53,000 pa and two-beds Dh70,000 pa.

The second lowest option for renters is Dubai Silicon Oasis (DSO) where studio units are leasing for Dh47,000 pa, one-bed units for Dh57,000 pa and two-bed units for Dh90,000 pa.

In Discovery Gardens, average rents for studio apartments were at Dh59,000 pa, with one-beds at Dh76,000 pa and two-beds at Dh104,000 pa.

The consultancy revealed DSO was one of the communities with lowest rates for buying apartments, with studios selling for Dh493,000, one-beds for Dh694,000 and two-beds for Dh1.025 million.

In Discovery Gardens, a studio is selling for Dh555,000, one bedroom for Dh690,000 and two-bed for Dh1.25 million.

Though the locations are not specified, the report put prices of studio units at 555,000, one-bed units at Dh819,000 and two-bed apartments at Dh1.136 million on Sheikh Zayed Road.

In January 2015, JLL, a real estate consultancy, said Dubai residents could expect rental declines this year, with landlords even offering rent-free periods to their existing tenants.

The following month, Asteco, another property consultancy, said rents would soften this year as new properties come on stream and a more 'significant' drop is on the cards from 2016 onwards.

Knight Frank, a UK-based consultancy, has also predicted residential rents to fall by five per cent and prices to fall by 5 to 10 per cent during the year.

Tasweek said increase in number of commercial license issuances (average daily issuance of 100 new licenses) is expected to drive demand for offices as more jobs are created with "excess supply already being observed".

In terms of buying office space, the most affordable area was Dubai Investment Park where average price stood at Dh5,742 per square metre (psm) followed by DSO with prices of Dh7,889 psm; Jumeirah Lakes Towers Dh12,305 psm; Tecom Dh12,808 psm and Sheikh Zayed Road Dh17,655 psm.
Follow Emirates 24|7 on Google News.