Ariya sees huge scope for fund-raising in UAE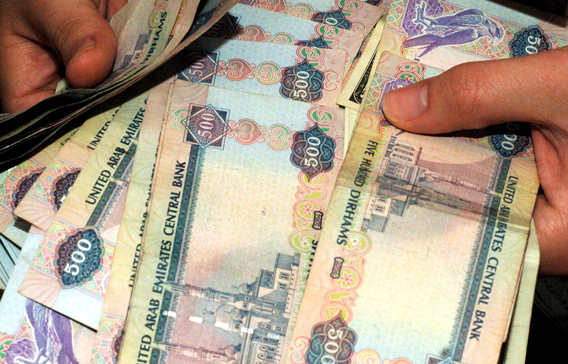 Ariya Capital, a private equity firm that is raising about $150 million (Dh551m) for the launch of its first fund, said it has received interest from investors in the UAE.
"We are aiming to raise the money this year and are expecting a meaningful first close by the end of first quarter. In fact, we are quite close to it," Herta von Stiegel, Executive Chairman, Ariya Capital, told Emirates Business.
"We are looking at the UAE market. It's early days for us, but this is a significant market where we see a lot of opportunity. Clearly investors here, many of whom had heavily invested in sectors such as real estate, are now seeking diversification. We have been approached by major sovereign wealth funds, clearly our value proposition is there," she said. She said investor confidence had started to build up and for Ariya, its corner stone investors were "firmly in place".
"We are looking at about 25-30 per cent from African sources, development banks and pension funds and the rest from western and Middle East sources."
Worldwide, 2009 was a tough year for fund-raising, said von Stiegel.
"I think this has been the toughest fund-raising environment I have experienced. Last year fund-raising was incredibly difficult. Markets are opening up this year. We believe growth will take place in private equity but in sustainable private equity. It's not the leverage stuff, that's gone. I think we are looking at growth capital right now."
She said: "There is an opportunity right now. Asset managers are looking at how I get that elusive alpha. Sitting on asset prices won't help it. There is a lot of dry powder. We need to invest, diversity.
"Globally, I think, markets are picking up. If you have patient capital to be deployed, this is the time to do it and allocate part of your portfolio to private equity, in growth capital. It is a 10-year play, we are raising funds for a 10-year term, but for patient capital, it is a tremendous opportunity."
She said the fund would be focused on sustainable investments in Southern Africa. "Our focus is on generating superior return and quantifiable social and environmental benefits. The sector focus is very much on energy, renewable energy, ICT and micro finance institutions because we believe those are growth sectors at the core of poverty alleviation." The fund is mainly invested in Southern African Development community. "We find the region more attractive. Its one of the last frontiers. It's a tremendous business opportunity. Our strap line is soon we will see the African cheetah with the Asian tiger."
Africa has been relatively ignored so far. "There is a lot of focus on emerging markets at the moment. I think the last financial crisis has demonstrated that even in emerging markets, if you put all eggs in one basket, its not particularly helpful.
"We have seen a lot of money going in to China, to Bric countries in general, but Africa has been largely ignored. As a continent, it would have two billion people by 2050. It has 30 per cent of world's resources and receives about three per cent of global FDI. Africa as a continent has been underinvested." There is an increasing focus on emerging markets and these would continue to drive growth though concerns of overheating in economies like China exist at the same time, opined von Stiegel.
"We see growth in Africa, we would continue to see growth in India, some of the Latin American countries. I think China is a little heated, a lot of money has gone into China, there is a serious concern about a bubble. But again we run the risk of following a stampede. Within emerging markets one has to look very carefully, which are the growth industries. Given the population explosion, which are the consumer driven sectors that would drive growth."
In terms of sectors, she said: "Renewable energy would be a significant growth area."
Follow Emirates 24|7 on Google News.