M&A financing down 75% year-on-year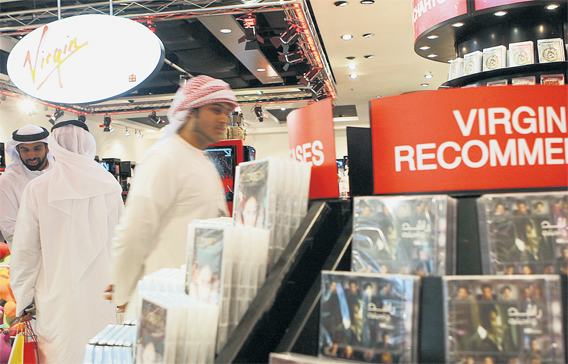 A dearth of M&A activity saw the volume of syndicated loans to companies in Europe, the Middle East and Africa (Emea) falling to $120 billion (Dh440bn) in the first quarter, Thomson Reuters LPC data showed.
That was 35 per cent down on the 2009 period and 22 per cent below the fourth quarter of last year as overall demand remained weak, with the total number of deals at a 10-year low in the quietest start to a year in eight years.
The winners were highly rated companies looking to refinance, as lenders competed aggressively to win what little business there was. Only 161 loans were completed in the first quarter, compared to 228 a year earlier.
Companies were able to cut their cost of borrowing and refinance expensive loans put in place at the height of the crisis, including jumbo acquisition loans for ABInBev and Gas Natural.
In an uncertain and volatile macroeconomic environment not conducive to deal-making, mergers and acquisitions lending from January-March slumped 75 per cent from the first quarter of 2009 to $12bn.
The only two major M&A loans emerged – a €4.2bn (Dh20.5bn) bridge loan backing German chemicals group Merck's $6bn acquisition of Millipore that was quickly refinanced with a bond and a £1bn (Dh5.5bn) loan backing British services company Babcock International's offer for rival VT Group. Both deals were not widely syndicated.
Refinancing accelerated through the first quarter as loan pricing fell, taking high-grade lending to $80bn – 48 percent lower than a year earlier but higher than $55.5bn of Q1 corporate bond issuance, according to Thomson Reuters SDC.
Average loan pricing for single-A rated companies fell 11 basis points (bps) to 83 bps in the first quarter from the fourth quarter, after peaking at 145 bps in mid 2009.
The drop in pricing was steeper for lower-rated BBB companies, falling 57 bps to 112 bps in the first quarter, half the peak at 222 bps in the first quarter of last year.
"People are pricing to liquidity as opposed to credit, as demand exceeds supply," a loan banker said.
ABInBev's $13bn refinancing was the largest deal of the first quarter and allowed the company to cut its pricing to 97.5-127.5 bps over Libor on a five-year tranche, from 175 bps.
Gas Natural cut pricing on its €4bn loan to 95-120 bps over Euribor from 150-190 bps on last year's deal.
The leveraged loan market, which finances riskier, more indebted companies, showed signs of recovery by climbing 43 per cent to $14.2bn. The volume was almost level with $14.5bn of high-yield bonds, according to Thomson Reuters SDC.
The drive to refinance leveraged loans with high-yield bonds and IPOs stalled in February after Greece's public finances raised fears over sovereign debt.
Volatility encouraged companies to refinance leveraged loans rather than tapping the bond and equity markets and private equity firms refocused on secondary and tertiary buyouts.
Virgin Media's £1.925bn refinancing was the biggest leveraged loan of the first quarter. Lending to private equity companies doubled to $4.7bn, nearly half of which was for new buyouts as bond and IPO repayments gave funds money to invest.
The biggest new buyout financing of the quarter was the £510m financing backing KKR's purchase of British retailer Pets at Home, followed by a £365m loan backing Apax's buyout of British medical courier Marken.
Deutsche Bank was the most active lender in Emea, with 17 deals totalling $7.83bn, giving it an 11 per cent market share.
Credit Agricole followed with 12 deals totalling $6.99bn, while Royal Bank of Scotland was third with $6.30bn.
Follow Emirates 24|7 on Google News.