Gama targets Dh200m revenue from Mena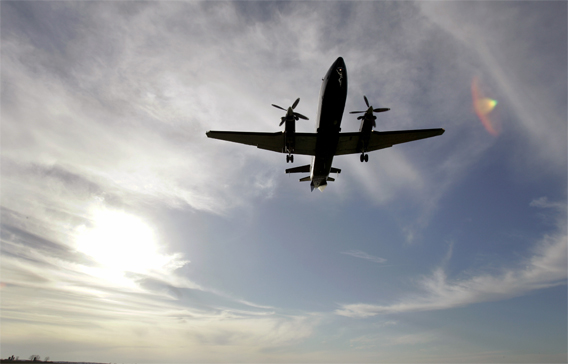 Gama Aviation, a Dh500 million UK-based business jet company, plans to expand in the Middle East after receiving an Air Operators' Certificate (AOC) last month.
The company is targeting a revenue of more than Dh200m from this region by 2015.
"While everyone is talking about the slowdown, we are talking about growth," CEO Marwan Khalek told Emirates Business. "We expect that we will be able to increase our fleet size for the region to 20 planes and target a top line of around Dh200m."
Three of the 75 business jets that Gama operates globally have so far been allocated to the region – a Challenger 604, 605 and 850 – and the company is committed to investing around Dh70m in the Middle East and North Africa. Its worldwide fleet includes models such as the Learjet 45 and the Boeing Business Jet.
Gama has had a presence in the Gulf since 2008 through its Middle East arm Gama Aviation, which is based at Sharjah International Airport and has a sales office at the Dubai Airport Free Zone.
Now the company is looking for opportunities for mergers and acquisitions in the region.
"We want to grow organically and are developing greenfield operations here," added Khalek. "But we are keeping our options open for investment opportunities involving acquisitions."
The company's first step on the acquisition trail involved taking over Heathrow Jet Charter, an established business operator, in 1997. This was followed by the acquisition of Bond Aviation, a King Air operating division of Bond Helicopters in Europe.
Gama Aviation made a further acquisition in the US when it bought Plymouth Executive Aviation, which provided EASA Part 145 aircraft maintenance and part two design and manufacturing approvals. "As with our earlier acquisitions, we would focus on taking over a firm that added value to our business and offered the right valuations."
The company was formed in 1983 by Khalek and Stephen Wright, and in its early days operated a Beech Baron propeller aircraft.
In 2007, GrowthGate Capital, a GCC-based buyout firm, picked up 33 per cent of Gama, reducing the proportion of the company owned by Khalek, his family and Wright to 66 per cent. The stake was sold to raise funds for expansion in the United States and the Middle East.
"At present, we are not in need of funds and do not see any more stake sales on the horizon, and the investor is not looking to exit at this point in time," said Khalek.
The company is planning to offer aircraft charter, service and maintenance – including modification – and leasing and management in the Gulf region.
The private jet sector in the West became embroiled in controversy at the height of the global economic crisis. In 2008, the CEOs of GM, Ford and Chrysler came under fire from the media after they flew separately to Washington in their luxurious private jets. Rick Wagoner of GM, Alan Mulally of Ford and Robert Nardelli of Chrysler travelled to the US capital to state their case that the auto industry was running out of cash and needed a $25 billion (Dh92bn) government bailout to avoid bankruptcy.
Following this, many companies became more cautious about using private jets. But Khalek believes a CEO who uses a private jet actually saves time, and therefore this type of aviation is not as costly as some people believe.
When asked if the present global situation would affect his plans in the Gulf, Khalek said: "We have charted out our plans and cannot let temporary economic cycles affect them.
"I do not mean to say we are immune to the economic situation, but our expectations [for the Mena region] are realistic."
Follow Emirates 24|7 on Google News.