Waha Capital eyes acquisitions this year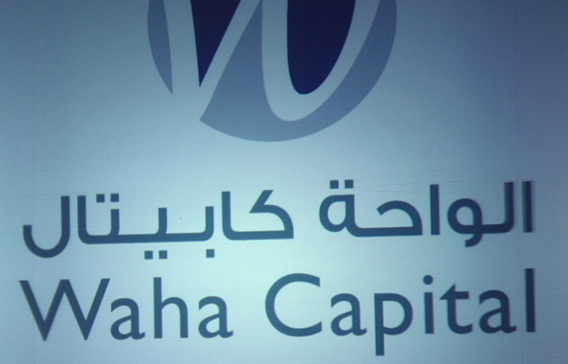 Abu Dhabi's Waha Capital is in talks to buy controlling stakes in global aviation and maritime firms, and expects to conclude up to two deals in 2010, its Chief Executive said yesterday.
Salem Al Noaimi said the holding firm was in discussions with up to 10 companies in the aircraft leasing business and maritime.
"We are expecting to conclude at least one or two acquisitions in 2010," said Noaimi. "[There are] good valuations now and you get a better deal than a couple of years ago."
Noaimi said Waha was eyeing the global market for aviation deals while its focus on maritime acquisitions centered on the Middle East, Far East, as well as north and west Africa.
When asked about financing, he said the company had a "good relationship" with banks and would use the proceeds from a planned Dh1 billion convertible bond or sukuk to fund the acquisitions.
Waha obtained board approval to issue mandatory convertible bonds or sukuk on February 23, and will seek shareholder approval at an extraordinary general meeting on March 21.
The diversified investment holding firm has interests in aircraft leasing, maritime, land development and financial services. Waha is eyeing global growth through acquisitions, mergers and projects, and plans to invest up to $20bn (Dh73.4bn) in growing its business in the next few years.
"The $20bn will be spent on growing our business in all spaces... and growing our subsidiaries," he said.
"We are in discussions, some advanced, some early stages, with different companies globally," Noaimi said, adding the strategy was to acquire controlling stakes in firms. Waha owns a 50 per cent stake in AerVenture, a unit of Dutch aircraft leasing firm AerCap, with an investment of $135 million.
Through its subsidiary, Waha Leasing, Waha owns and, or manages around 100 commercial aircraft, worth up to Dh16bn. Its clients include Etihad Airways, Emirates airline, Russia's Aeroflot, Qatar Airways, Air Canada and Malaysia Airlines. The firm achieved a net profit of Dh217m last year, up from Dh40m in 2008.
Waha, formerly Oasis International Leasing, changed from a solely leasing firm into an investment company in 2008 with four subsidiaries, including real estate, financial services, leasing and maritime.
Follow Emirates 24|7 on Google News.