Lions Gate rejects Icahn's 'low' offer to boost stake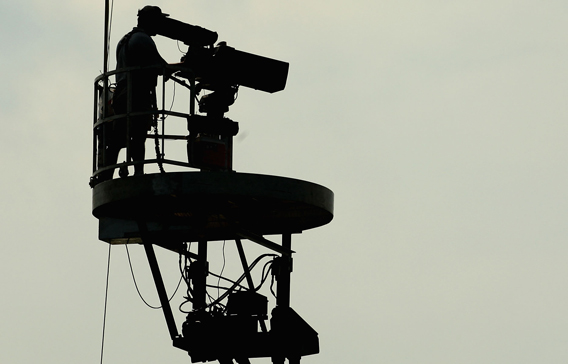 Lions Gate Entertainment Corp rejected Carl Icahn's bid to increase his stake in the studio as too low, setting the stage for a battle with the billionaire investor.
Analysts say Icahn wants to block the independent studio behind the Saw horror movies and the television series Mad Men from bidding for rival studios Metro-Goldwyn-Mayer or Walt Disney Co's Miramax, as is widely expected.
Icahn, who owns 18.9 per cent of Lions Gate, last month offered to buy another 13.2 million shares at $6 (Dh22) a share, roughly the stock's current value. Such a deal – conditional on the studio not making large transactions outside of normal business – would lift his stake to 29.9 per cent and make him the largest single shareholder.
The activist investor – who owns interests in a swathe of US companies like American Railcar Industries and is known for his past moves to influence the direction of companies such as Time Warner – has said he is not seeking to take control of Lions Gate. He told cable television network CNBC that he wanted a greater say about any deal that might emerge in the future.
Lions Gate is widely expected to put in bids for struggling movie house MGM or Miramax – a move that analysts say would irk Icahn, who has publicly protested Lions Gate's $255 million purchase of TV Guide, saying it was too costly.
Michael Burns, Vice-Chairman of Lions Gate, would not comment on such speculation but said in an interview that his company has a "very successful track record" on purchases.
"We have never been accused of paying retail for anything," he said, referring to criticism about overpaying.
Analysts say the dispute between Icahn and Lions Gate will come to a head, with MGM expected to receive binding offers by March 19.
Sources also say a number of companies, including Weinstein, are pursuing Miramax, which could trigger a bidding battle and drive up its price.
"This thing has a real hot, short-running fuse attached to it," said Wunderlich Securities Inc analyst Matthew Harrigan.
Analysts say media companies from Time Warner to Liberty Media are considering buying rivals that have been hit in past years by dwindling DVD sales and theater attendance as numbers of movie watchers migrate gradually to a cheaper, on-demand Internet.
Lions Gate has never publicly expressed interest in acquisitions, though its expansion ambitions are widely known, and analysts see Icahn's offer as a preemptive move.
Lions Gate has now proposed that its shareholders adopt a defensive rights plan to help ward off similar attempts to accumulate shares "that would result in coercive or unfair attempts to take over Lions Gate without affording all shareholders the opportunity to sell all of their shares for fair value".
It will hold a shareholder meeting on May 4 to address the implementation of the rights plan.
Shares in Lions Gate rose 1.4 per cent to $5.75 on Friday afternoon on the New York Stock Exchange. As of Thursday's close, the stock was up about 13.7 per cent in the past month.
Icahn did not return calls for comment.
David Joyce, analyst with Miller Tabak + Co, said he has set a short-term target price of $8 for Lions Gate stock and a long-term target of $12, and added that the company's assets still carry good value. With Lions Gate rejecting Icahn's offer, Joyce said Icahn could simply let the matter rest.
"It could very well be that nothing else happens, but he's getting his point across," Joyce said.
Lions Gate said on Friday that Icahn's offer was too low and not in the best interests of shareholders.
"We thought that he was trying to acquire control of us without paying a control premium," Burns said.
Burns also said that in the wake of Icahn's offer, Lions Gate will "continue to do exactly what we're doing, which is build a strong company with critical mass in the feature film business, the television business and our library".
Follow Emirates 24|7 on Google News.