Mena outperform US and emerging markets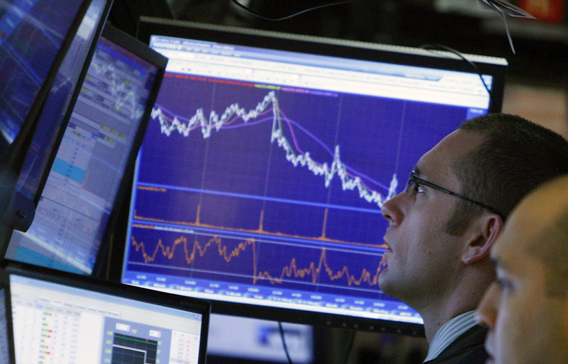 Mena equity markets rebounded by almost 4.9 per cent in February following a flat performance in January. In fact, Mena markets outperformed both emerging and US markets in the month.
MSCI Arabia rose by 4.8 per cent on a year-to-date (YTD) basis, versus a YTD loss of one per cent for the S&P 500 and a YTD decline of 5.4 per cent for MSCI EM, according to a new report by Rasmala Investment Bank Limited.
In the UAE, both the DFM and ADX picked up pace during February. "The DFM gained a modest 0.2 per cent and the ADX rose by 2.7 per cent on a month-to-date (MTD) basis. Tunisia and Egypt, January's leading regional markets, reversed their positions this month. The Tunindex incurred a 0.1 per cent loss while the EGX 30 fell by 1.8 per cent. Both markets were overtaken by the Kuwait Stock Exchange, which was the top performer this month with a respectable MTD gain of five per cent," says the report.
Saudi Arabia
The Tadawul was up three per cent by the end of February, bringing its YTD gains to 5.2 per cent. The majority of stocks ended the month in positive territory. Market heavyweight Sabic gained two per cent, pushing the index up.
Savola Group grew 5.4 per cent after reporting an annual increase of 371.3 per cent in its 2009 net profits of SR952 million (Dh932.38m).
Meanwhile, Herfy Food Services Company accumulated significant gains of 12.7 per cent on the back of a 25.5 per cent growth in its 2009 net profits of SR114.6m.
In the banking sector, official figures from the Central Bank showed a 2.1 per cent decrease in banks' credit to SR736.9 billion in December 2009 compared to November 2009. This represents the lowest figure in more than a year.
Bank stock performances were positive despite reports of considerable increases in the provisions booked against non-performing loans in the fourth quarter of 2009.
Samba Financial Group climbed 9.4 per cent, Riyadh Bank gained 2.8 per cent and Al Rajhi Bank followed suit rising two per cent. In contrast, Saudi British Bank (Sabb) failed to follow the trend and declined 2.2 per cent.
In the real estate sector, Dar Al Arkan (4300.SE) announced that it had raised $450m from a sukuk issue. The sukuk has a five-year maturity and is priced at 10.75 per cent.
The company also finalised deals worth SR1bn with local companies to establish its Shams Riyadh Project. The stock continued to decline, down 2.2 per cent by the end of the month. On the other hand, Arriyadh Real Estate and Saudi Real Estate Company were up 6.8 per cent and 2.2 per cent, respectively.
Telecom stock performances were mixed with Zain Saudi Arabia ending the month flat, while Mobily gained two per cent, followed by Saudi Telecom Company which was up 0.9 per cent.
On the macroeconomic front, Moody's Investors Service upgraded Saudi Arabia's foreign and local currency government ratings to 'Aa3' from 'A1' and the country ceiling for foreign currency bank deposits to 'Aa3' from 'A1'. The country ceiling for foreign currency bonds, the local currency ceiling for bonds and the local currency bank deposit ceiling were confirmed at 'Aa3'. The outlook on the ratings is stable.
UAE
The UAE stock markets witnessed varied results during February. The DFM index ended the month almost level with a marginal 0.2 per cent gain, while the ADX index closed up 2.7 per cent.
Emirates Telecommunication Corporation (etisalat) reported a 2009 net profit of Dh8.8bn, representing an annual increase of 3.5 per cent.
During February, the company announced its intention to increase its 44.7 per cent stake in its Indian subsidiary etisalat DB to 50 per cent plus one share.
In addition, it acquired a further 18 per cent stake in Atlantic Telecom worth $75m, bringing its ownership to 100 per cent.
Meanwhile, Emaar Properties reported 2009 net profits of Dh327m, an annual increase of 98.2 per cent and Shuaa Capital reported a net loss of Dh529.8m in 2009 compared to a net loss of Dh889.6m in 2008.
In the banking sector, Emirates NBD reported a FY09 net profit of Dh3.3bn, compared to a net profit of Dh3.8bn in FY08, a decrease of nine per cent.
This was primarily due to the booking of a Dh477m loss related to its associates. National Bank of Abu Dhabi reported a flat net profit for 2009 of Dh3bn. Fitch Rating affirmed the long-term issuer default rating (IDR) of both First Gulf Bank and Abu Dhabi Islamic Bank at 'A+' with a stable outlook. Abu Dhabi Islamic Bank reported a 2009 net profit of Dh78m compared to Dh851.1m in 2008, a 90.8 per cent decrease.
Kuwait
In February the Kuwait Stock Exchange surged 5.0 per cent, compared to its previous flat performance in January, bringing YTD gains to 5.3 per cent. Index blue chips recorded strong growth as some companies released positive earnings, while others climbed on the back of market news.
After months of negative performance, the index's heaviest constituent by market capitalisation, Zain, surged on extraordinary gains of 40.7 per cent. This followed the news that the company is to sell 46 per cent of its African assets, excluding Morocco and Sudan, to a consortium, including India's Vavasi Group and Malaysian billionaire Sayed Mokhtar Al Bukhary for a total of $13.7bn. Prior to this announcement, the stock had witnessed some pressure, as it lost approximately 3.3 per cent in the first week of the month after the company's CEO resigned.
In the banking sector, National Bank of Kuwait (NBK) announced its full year 2009 results, posting a net profit of KD265.2m (Dh3.36bn), up four per cent on 2008. The results came in slightly above consensus estimates of KD256.1m. Fitch Ratings Agency affirmed NBK's long-term IDR at 'AA-' with a stable outlook on the back of consistent profitability and a conservative risk profile.
These positive catalysts pushed the stock higher to record a monthly gain of 20.8 per cent. Another financial sector heavyweight Kuwait Finance House also performed well. Although the company's Q4 2009 results came in below consensus estimates, this did not prevent the stock from increasing by an impressive 13.5 per cent.
In macroeconomics, Kuwait posted a preliminary fiscal surplus of KD8bn during the first 10 months of the fiscal year ending March 2010. The Kuwaiti Government announced plans to fuel economic growth by increased spending and forecasting a budget deficit of approximately KD7.4bn as a result. The government allocated KD4.8bn for development spending for the next fiscal year. Such stimulating macroeconomic news helped boost the stock market's performance.
Qatar
Qatar's DSM rebounded this month to record a gain of 4.8 per cent. The major highlights that mainly contributed to this included the announcement of a number of earning results across the banking sector and Qatar Telecom's (Q-Tel) latest news update.
Qatar International Islamic Bank reported a FY09 net profit of QR511.3m (Dh515.91m) rising by two per cent compared to FY08. Customer deposits increased by 5.4 per cent to reach QR2.5bn at the end of FY09 compared to FY08, while loans and advances grew by an annual 22.8 per cent to QR10.1bn at the end of FY09. It is worth noting that the bank was able to maintain its non-performing loans ratio at 1.6 per cent. The bank recorded gains of 11.9 per cent on a MTD basis.
Qatar Islamic Bank reported a FY09 net profit of QR1.3bn, falling by 19.5 per cent compared to FY08. The bank's non-performing loans ratio was 1.1 per cent.
The bank is also preparing to launch a bond issue worth at least $500m to raise money to improve its debt to equity ratio, currently at 1.8 per cent. Its stock accumulated MTD gains of 3.8 per cent. Al Khaliji Commercial Bank reported a FY09 net profit of QR167.3m, an increase of 61.5 per cent compared to FY08. The bank's non-performing loans ratio reached 3.5 per cent at FY09 compared to 0.5 per cent at FY08. Al Khaliji Commercial Bank posted MTD gains of 11.84 per cent.
On the telecom front, the CEO of Q-Tel said the company is looking into investing in the Iraqi and Algerian telecommunications markets because of their high growth opportunities. Additionally, the CEO said the company has abandoned the African market as it is already saturated. Q-Tel recorded a 3.9 per cent MTD gain.
On the macro front, Qatar, which has investments in key sectors worldwide, plans to invest $2bn in India. The investments will be directed towards infrastructure and other promising sectors.
Oman
The MSM index ended the month up 2.4 per cent, closing at 6,689.3 points, bringing year- to-date gains to five per cent. During the month, Oman Telecom reported a five per cent growth in 2009 net profits, which came in at RO125.5m (Dh1.19bn) and in line with consensus estimates.
In other results, Renaissance Service Group reported a 8.8 per cent year-on-year increase in 2009 net profits and National Gas Company announced a 12.6 per cent annual growth in its 2009 net profits.
In a positive development, four Omani Funds including the Ministry of Defence Pension Fund, Civil Services Fund, ROP Pension Fund and the Public Authority for Social Insurance expressed their interest to acquire a 15 per cent stake in Bank Muscat.
Egypt
After being the top performer during the first month of the year, the EGX u-turned to join the top losers in terms of Mena market performances, falling 1.8 per cent by the end of February.
Some of the major highlights that took place during the month included the IPO of Amer Group, the release of a number of FY09 financial results and most notably the ongoing Algerian Government's dispute with Orascom Telecom Holding (OTH) over the continuation of OTH's subsidiary, Djezzy, operations in Algeria.
In banking, for the third consecutive month, the Egyptian Central Bank kept the overnight deposit and lending rate unchanged at 8.25 per cent and 9.75 per cent, respectively. The discount rate was also kept unchanged at 8.5 per cent. Commercial International Bank announced a net profit of E£389m (Dh260.89m) during Q409 up 493.0 per cent compared to Q4 08. National Societe Generale Bank reported a Q409 net profit of
E£391.8m, representing an annual increase of 27.1 per cent compared to Q408. The net profit growth came on the back of an increase in the bank's net interest income and a decline in loan loss provisions
Egyptian Company for Mobile Services (Mobinil) announced its FY09 results ending December 2009, wherein it reported a Q4 09 net profit of E£581m, an increase of 16.9 per cent compared to Q309 and an increase of 5.4 per cent compared to Q408. Q409 net profit came in line with consensus estimates, which were around EGP553m.
Follow Emirates 24|7 on Google News.