Saudi inflation climbs to 4.6% on food prices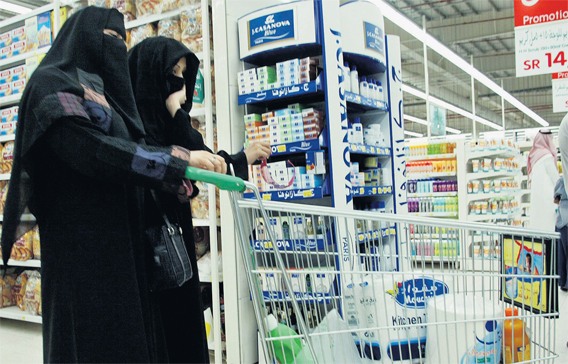 Saudi Arabia's annual inflation rate accelerated to 4.6 per cent in February, its highest level since June and up from 4.1 per cent in January on the back of rising food costs, official data showed yesterday.
The global crisis has reduced inflation across the Gulf from record highs in 2008. Price pressures are seen rising again as key economies in the oil-exporting region recover but inflation is expected to stay in low single digits this year across the Gulf. "Prices are going to trend up as the economy comes back to life. I can see inflation going through five per cent, but probably not until the second half of the year," said Simon Williams, regional economist at HSBC in Dubai.
Month-on-month, the inflation rate in the world's largest oil exporter, as measured by the cost of living index, stood at 0.5 per cent in February, state news agency SPA said, quoting government statistics. That was up from 0.2 per cent in January.
Food and drink inflation rose to four per cent in the 12 months to February, from 2.2 per cent in January, the data showed. The renovation, home rents, water and fuel cost index rose 10.6 per cent, easing from an 11.6 per cent rise in January.
The kingdom's index of cost of living rose to 126.1 points in February from 120.6 points a year earlier.
Saudi Arabia is investing $400 billion (Dh1,469bn) to upgrade infrastructure and help diversify its economy away from oil, aiming to attract foreign firms.
"We had expected a jump in year-on-year inflation in the first quarter, driven by imported inflation and rental pressures increasing as progress is made with the investment programme," said Monica Malik, chief economist at regional bank EFG-Hermes. Saudi inflation reached a record high of 11.1 per cent in July 2008.
Last month, the Saudi Arabian Monetary Agency (Sama) said housing costs would keep inflation rising during the first quarter but a stabilisation of food prices would keep it below the 1.5 per cent recorded in the previous quarter.
Follow Emirates 24|7 on Google News.