California governor's race in spending row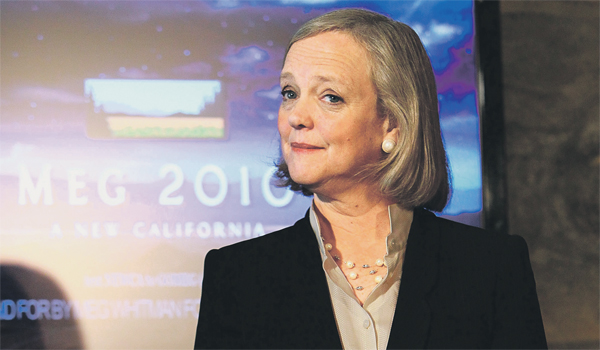 The California governor's race is on track to be the most expensive non-presidential election in the US history, sparking a debate over money and influence that could become the campaign's defining issue.
Republican front-runner Meg Whitman, the billionaire former CEO of online auction house eBay Inc, will likely face off in November against Democrat Jerry Brown, a former governor and career politician backed by labour unions with many millions of dollars in potential contributions at their disposal.
The race so far pales in comparison to the $1 billion (Dh3.67bn) 2008 presidential contest. But Whitman has said she is prepared to spend $150m, enough to top the $148m spent eight years ago in the New York gubernatorial election won by incumbent Republican George Pataki.
The National Institute on Money in State Politics ranks the 2002 New York race as the most expensive state-level US contest yet, and no congressional campaign comes close.
Follow Emirates 24|7 on Google News.