Gunmen kill six in Pakistan: official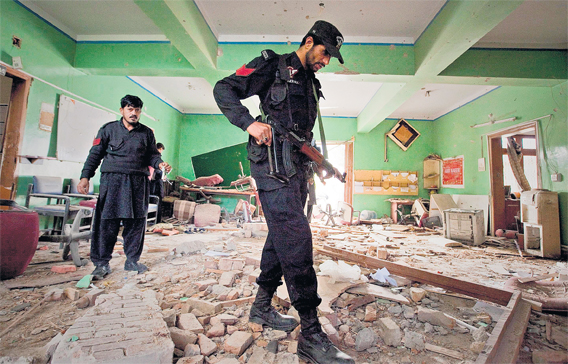 Suspected militants stormed an office of a US-based Christian aid agency in Pakistan yesterday, killing six members of staff in a hail of bullets and a bomb.
Nuclear-armed US ally Pakistan is battling Al Qaeda-linked militants who have launched a string of attacks over the past few years, including some on foreign targets. Gunmen burst into the World Vision office in Oghi village in Mansehra district, about 80 km north of Islamabad, at about 9am, police and a witness said.
"About 10 men came, they were all wearing masks. They kicked the doors down, took everyone out of their offices, put them in one place and then started shooting," said an office administrator, who asked to be identified only as Asif.
"They threw a bomb as they were leaving," he said.
The office was destroyed by the blast, which left a crater by the main door. The aid agency, World Vision, said the six dead were Pakistani members of staff and it was suspending all operations in the country. Seven members of staff were wounded.
Follow Emirates 24|7 on Google News.