North Korea executes official for blunder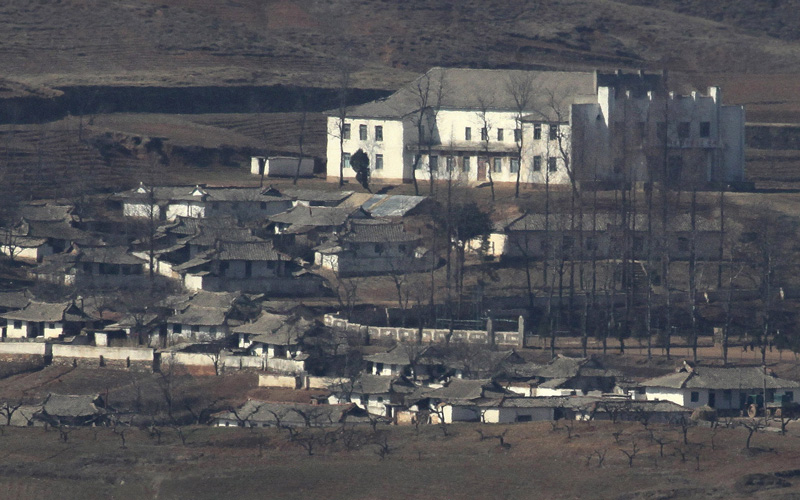 North Korea has executed a ruling party official blamed for a botched currency reform, in a desperate attempt to quell public unrest and stem negative impact on Pyongyang's power succession, a news report said on Thursday.
The execution by firing squad in Pyongyang last week of Pak Nam-ki, Labour Party chief for planned economy, was for the crime of "a son of a bourgeois conspiring to infiltrate the ranks of revolutionaries to destroy the national economy," South Korea's Yonhap news agency said, quoting sources.
But both North Korean officials and even many in the communist country's public do not believe the explanation that Pak was a conspiring anti-revolutionary, Yonhap quoted sources knowledgeable about the issue as saying.
"The mood is the leadership has made Pak Nam-ki a scapegoat," one source was quoted as saying.
The unrest, triggered by sharp price increases in the marketplace amid confusion caused by the late November currency revaluation, forced the North to take some steps to roll back its effect.
Analysts said that showed the North was under intense pressure to relieve problems that could upset the stability of the leadership.
North Korea, poorer since leader Kim Jong-il took power in 1994, is reeling under the loss of international aid and under UN sanctions imposed last year for a nuclear test, and has indicated it might return to the nuclear disarmament talks it has boycotted.
Kim is believed to be in poor health, which means there is a rush to prepare one of his sons for succession, South Korean officials and analysts said.
The last straw for Pak's fate was the perception the policy blunder was going to affect the succession process, Yonhap said.
South Korea's defence minister said on Wednesday that Kim was struggling to keep the North under control as he tried to ensure the succession of power to his youngest son. But there is public unrest in the aftermath of the currency measure, which built on prevalent general social discontent.
The UN sanctions were aimed at cutting into the North's illicit arms trade. They also increased the apprehension of already skittish investors about doing business with the mercurial state.
The North's abrupt currency move was aimed at cutting into the power of a burgeoning merchant class. But it destabilised the North's won currency, sparked rare social unrest and slowed the flow of consumer goods from China to a trickle, reports said.

Follow Emirates 24|7 on Google News.