MBA from Swiss school from your Dubai home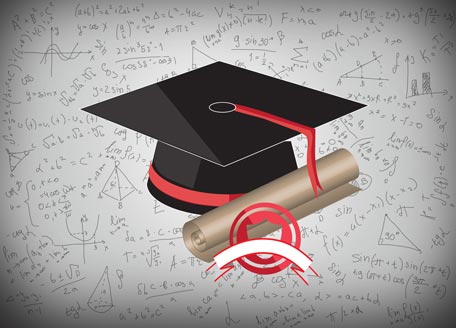 Dubai is a melting pot of cultures, and thus directing a substantial growth in the hospitality industry. It is reported that the GCC hospitality industry is expected to grow at an annual rate of 9.5% to US$ 35.9 billion by 2018 compared to the US$ 22.8 billion in 2013. With the Expo2020 in Dubai and the 2022 World Cup in Qatar, the region is set to further benefit.
"This highlights the huge potential for hotel management professionals in the industry as there will be demand for talent to manage and work on these projects," said Henri Kuokkanen - Research Fellow at Glion Graduate School.
He added that "major airport expansions, such as the Al Maktoum International, will create huge demand for an increase in hotel rooms in the region. The UAE is expected to welcome over 25 million visitors for the EXPO 2020 and according to STR Global a total of 140,000+ rooms will be required to accommodate the influx of visitors.
And, in keeping with this growing market, the Swiss management school – Glion Institute of Higher Education – has launched online MBAs and executive certificate courses that will give the mid-level professionals the much needed leverage to tackle the boom.
The online courses gives the workers the flexibility to juggle their day job, while securing a professional certificate. "With the promising growth expected in the industry in the upcoming years, companies will be on the lookout for distinguished talent. For a young professional in the hospitality industry, this is an ideal time and place to either start or enhance a career in hospitality," added Henry.
The Glion executive online certificate programs focuses on hospitality business management with specializations in leadership, finance and marketing, over 24 weeks. Students can alternately attend face-to-face residencies over four days at the Glion London campus or at the pop-up campus in Dubai.
Credits from the executive certificate can also be transferred into securing online MBA programme. It is reported that 10 per cent of the students came from the Middle East.
Glion has three campuses in Switzerland and in the UK. Henry explained that students at Glion benefit from working alongside students from all over the globe ("over 100 nationalities"). "The programmes teach students both theoretical and hands-on learning, and (students) will have worked in two 6-month internships within large hotels or related businesses.
"As an alternative to producing a thesis at the end of the student's study, we offer them the opportunity to be a part of real company projects over a 9 month period," he added.
Glion "is recognised by the Ministry of Higher Education and Scientific Research (MOHESR) of the United Arab Emirates (UAE), which allows UAE nationals to apply for full scholarships if they are accepted into" the institution.
Follow Emirates 24|7 on Google News.