Speed limit buffer to be reduced in Dubai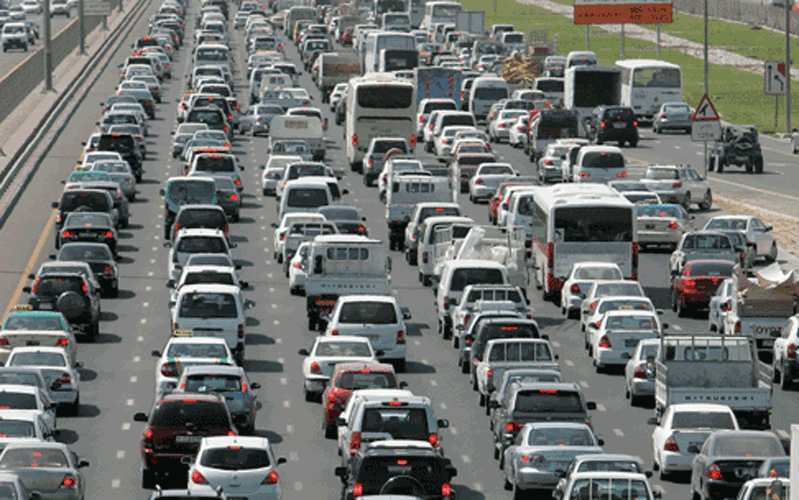 Not maintaining a safe distance while driving is the major cause for accidents, according to Dubai's top traffic official, who suggested that speed limit buffers be reduced.
Major-General Mohammad Saif Al Zafein, Head, Traffic Department, Dubai Police, was quoted by 'Gulf News' as saying: "The 20kph allowance over the speed limit on Dubai roads will be considerably cut down."
"I believe that the 20kph allowance is not right, because on a 60kph road, this is an allowance of 33 per cent, while on a 100kph road, it is 20 per cent," he said, adding the allowance could be 7-10kph.
Safe distance is not fixed and depends on the speed of vehicles. It can be calculated using the three-seconds rule, which stipulates the car in front of you should have passed by a roadside point of reference - such as a lamp post - three seconds before your car does so. Roughly speaking, a length of six to seven cars is sufficient at 100kph, according to the daily.
"If you drive on an empty airport runway, speed on its own is not a killer, but on the road there are other cars as well as pedestrians and sometimes animals." He was Speaking at the University of Jazeera at the launch of a road safety campaign titled 'Leave a Safe Distance'.
The campaign will include lectures, distribution on pamphlets, stands in malls, and advertisements across media. Failing to leave a safe distance between vehicles was the main cause of accidents in 2010 with 448 collisions in which 16 people died.
16 motorists caught
speeding over 200kph
Follow Emirates 24|7 on Google News.