Lankans come under scanner during England tour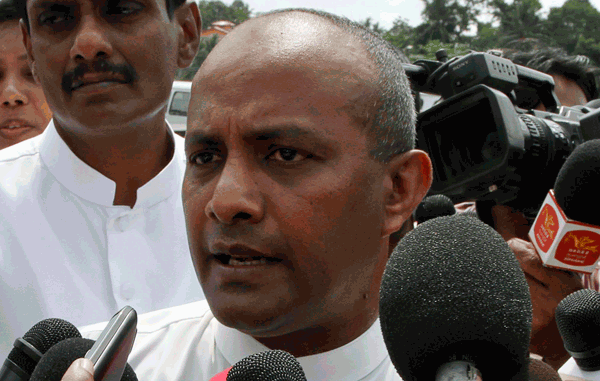 The activities of the Sri Lankan players will be closely monitored during the ongoing England tour in the wake of the match-fixing allegations raised by former captain Hashan Tillakaratne, team manager Anura Tennekoon has said.
"We have to protect the players from these stories from outside the team. We have to be very careful about who the players talk to. I have already sat down and talked to them about not doing anything untoward. I will be watching them very closely," Sri Lankan team manager Tennekoon was quoted as saying by 'The Guardian'.
Tillakaratne, who led the side between 2003 and 2004, had made startling revelations last month, alleging that match-fixing in Sri Lankan cricket has been going on since 1992 and is a common phenomenon.
Tillakaratne had also raised questions on Sri Lanka making four changes against India in the World Cup final in Mumbai last month. He had even threatened to reveal names of the players involved in match-fixing to the ICC.
Sri Lanka will play three Tests, five ODIs and a one-off Twenty20 game against England. The first Test begins at Cardiff from May 26
Sri Lanka's interim coach Stuart Law, after victory over Middlesex in the tour opener at Uxbridge this week, said that they have come here to play good cricket.
"We don't want to discuss that (match-fixing) now. He (Tillakaratne) has made some allegations. He says he is going to reveal names. Let's wait and see what he does. All we can do is play cricket," Law said.
Pakistan trio Salman Butt, Mohammad Asif and Mohammad Amer were implicated in a spot-fixing scandal during a tour of England last summer after a sting operation by British tabloid News of the World. They were handed lengthy bans by the ICC earlier this year.
Follow Emirates 24|7 on Google News.