RAK Petroleum tests gas in Oman's block 30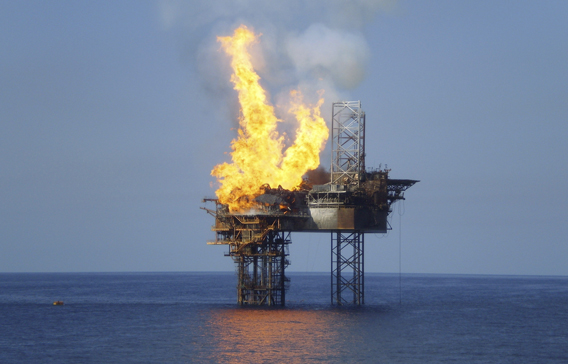 RAK Petroleum, the oil and gas exploration and production company, said yesterday it has tested gas in Oman's Hamrat Duru 4 well in Block 30.
"Success in the Hamrat Duru 4 well is a positive step forward for development of Block 30," stated Abdulaziz Al Ghurair, Chairman of RAK Petroleum. The company holds a 100 per cent interest in Block 30, subject to a 25 per cent government back-in right upon declaration of commerciality.
The Hamrat Duru 4 appraisal well was drilled to test the Shuaiba reservoir, which had not been tested in any previous wells on the Hamrat Duru structure. The Natih A, Natih C and Natih D reservoirs were also tested. The well was drilled to a depth of 1,620 metres and includes a lateral segment to encounter fractures.
"While the Shuaiba reserves assessment is inconclusive until the pressure data has been further studied, this test has proven the existence of producible gas. The company will continue to test the Shuaiba reservoir to determine the reservoir characteristics and the best estimate of flow volumes," said Bijan Mossavar-Rahmani, Managing Director and Chairman of RAK Petroleum's Board of Directors Executive Committee.
Block 30 contains four existing discoveries – Nadir, Al Sahwa, Hafar and Hamrat Duru. A field development plan has been submitted to the ministry of oil and gas for approval. This envisages joint development of the fields with processing in a central facility before tie-in to the Oman gas grid 16 km away. Another option under consideration is construction of a dedicated power plant.
The test results have been very positive at the Natih A, C and D level with flow rates in excess of those expected, the company said. The Shuaiba test has flowed gas at initial rates up to 19 million cubic feet per day and has proven the existence of gas in the reservoir, it added.
However, during the test period, some water has also been produced when flowing on high choke settings, the company said.
Downhole pressure gauges will be removed from the well, following a build-up period and the pressure information will enable a determination of the proximity of the gas-water contact or the presence of large fractures entering the water below, it added. RAK Petroleum is operator of seven blocks in Oman and in the UAE.
Follow Emirates 24|7 on Google News.