Alternative energy key agenda of Abu Dhabi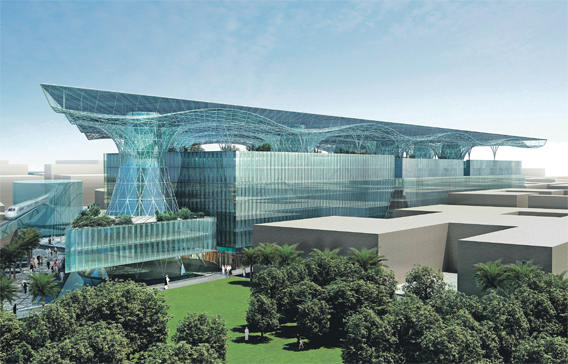 Abu Dhabi has reiterated its stance on clean energy and renewable energy and further investment in future demand for power.
In his message to the Arab Power and Water Summit 2010 organised by Meed in the capital, Sheikh Diab Zayed Al Nahyan, Chairman of Abu Dhabi Water and Electricity Authority (Adwea), one of the world's largest utility organisation, said sourcing clean and alternative energy and water supply is the key agenda of Abu Dhabi Government.
He said: "Sources of energy and water in the region, clean energy alternatives and the implications of global questions on carbon emissions are the main topics discussed at the summit held in Abu Dhabi. This is considered a milestone in the emirate's adoption of pioneering solutions in future energy."
About Adwea's privatisation drive, he said Abu Dhabi's initiatives, such as Masdar, the world's first carbon neutral city, are steps that highlight the emirate's commitment to establishing a benchmark for others to follow. "We are proud of Adwea's privatisation programme enabling us to produce a surplus of energy and contribute to the region," said Sheikh Diab.
Commenting on the Arabian Energy and Water Industry Leadership Award Adwea received yesterday, Sheik Diab said it was a tribute to the choices adopted by the Abu Dhabi Government more than a decade ago to develop the energy and water sector – a strategic choice that led to the launch of a programme to privatise the sector, resulting in nine major projects in electricity and water production.
Addressing the summit, Meed Events Chairman Edmund O'Sullivan said the organisation estimates that new power capacity requirement by 2015 will be 7,500MW and new desalination requirement will be 210 million gallons per day. This, he added, calls for substantial investment in the country and region.
Follow Emirates 24|7 on Google News.