Gas prices plunge to six-month low before GECF meet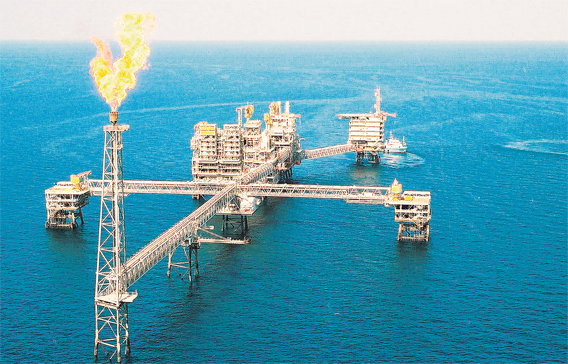 In what has now become characteristic before every meeting of the Gas Exporting Countries Forum (GECF), the gas prices have plunged, this time to a six-month low.
This, analysts say, would give the forum members a fresh reason to discuss the old topic of a collective effort to raise the gas prices and whether they should enhance efforts form an Opec-style organisation. The tenth meeting of GECF, of which the UAE is expected to be a member, is scheduled for April 19, 2010.
"The GECF is an interesting mix of countries with different priorities for exports. And it's difficult to make out as to how they would come to a common understanding on controlling the downward spiralling oil prices. There are individualistic needs of producers clashing with collective objectivities," said a Dubai-based energy analyst.
Confusing the entire debate of raising the gas prices are major producers like Qatar, Russia and Algeria with an interesting mix of supplies directed to Europe, a market, which although pays lower gas prices as compared to the Asian buyers, is the biggest market for gas.
While Qatar solely sells LNG to Europe, Russia sells gas through pipeline to these countries. Algeria sells a mix of LNG and pipelined gas to European nations.
"There is not much that the GECF producers can do about the rising gas prices," said Robin Mills, a Dubai-based oil economist. "Unlike the Opec, where the members have similar interests, the GECF members have diversified interests.
A country like Qatar might want to deal more in spot cargoes because the gas prices are low now and because this is not the right time to enter into long-term contracts. Algerian Energy Minister, Chakib Khelil, however, has asked for a curb on the spot cargoes," Mills said.
At the end of last week, gas prices dropped to a six-month low. According to last trade data, the Nymex Henry Hub Future gas was priced at $3.87 per mmBTU. The Henry Hub spot price stood at $3.92 per mmBTU. Analysts and industry insiders have repeatedly blamed the upcoming domestic production capacity in the US, which is the one of the world's largest consumers of gas, for the fall in gas prices.
Rise in LNG production capacity in several countries including Qatar, Algeria, Yemen, Malaysia and Australia, is cited as the other reason for the fall in gas prices. Low gas prices benefit some of the producers for the fact that it's used as feedstock in petrochemical industries. In 2009, when there were predictions of gas prices falling to a low of $0.70 /mmBTU, it was said there were producers still wanting to sell at those prices.
Analysts say that Khelil's call to curb spot cargoes will be very difficult to comply with for the producers. Producers, such as Qatar, who have huge LNG production capacity and fleet of high capacity LNG tankers, today want to be in a position to be able to direct gas to a market where it is priced.
According to data from World Gas Intelligence, the netbacks from sale of gas to Japanese producers this year have on occasions been thrice that of different receiving terminals in Europe. Broadly speaking, the gas prices fall into three bands, with Asian deliveries fetching the best prices. Next come Europe and the US.
When asked about the possible perils from a gas cartel the Middle East, Head of a company that sources gas from the Gulf and sells in Europe, said: "There will be new global prices, which we will accept."
Follow Emirates 24|7 on Google News.