Waha Maritime to set sail for Africa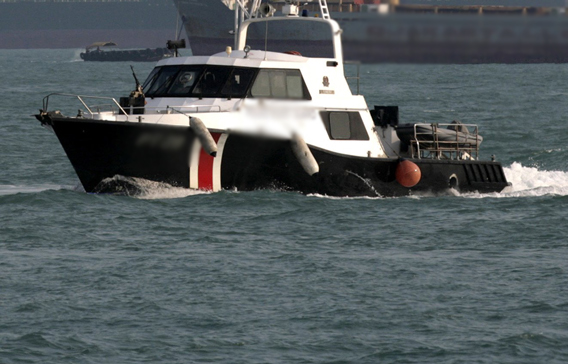 Waha Maritime, a subsidiary of Waha Capital, plans to acquire a company in order to expand its operations in north and west Africa.
A senior company official told Emirates Business that with the new acquisition, the company plannned to increase its fleet to 60 vessels.
Mustapha Boussaid, Director, Maritime Investments, Waha Capital, said on the sidelines of the sixth annual Marine Money Gulf Ship Finance Forum that it is interested in a company with a profile similar to that of Minnow Marine Projects Limited (MMPL).
The UAE-based GMMOS Group, backed by Abraaj Capital and Waha Capital, recently acquired a 100 per cent share in MMPL through its newly formed Singapore-based division.
"The focus today and for the next quarter is to make another acquisition that will take us into north and west Africa. We are actively looking to acquire a company like MMPL. Once that acquisition happens, it will raise the number of units in our fleet from 43 to 60," he said.
Waha Maritime's main focus is towards building a significant regional business in offshore supply vessel (OSV) operations catering to the oil and gas industry.
MMPL's activities comprise investing in newbuild offshore support vessels and their designs, owning and providing to end users such vessels, and providing brokering services to the offshore support sector.
MMPL focuses on Platform Supply Vessels (PSV) and Multirole Utility Vessels (MUV) serving the offshore oil and gas sector.
The company's first investment was completed in July 2008, when it acquired a 49 per cent stake in the GMMOS Group, a major industrial holding company operating in the marine, oil and gas and crane-hire sectors across the high-growth Gulf and Caspian markets.
Boussaid said Waha Maritime's strategy is to take advantage of the environment of low asset evaluation and to expand the business in the offshore support sector beyond the GCC region.
"Because of the crisis and lack of funding, the utilisation rates of fleets and charter rates have gone down, and so have asset values. Asset values in our business and other businesses have come down and it is an opportune time for owners and operators with ambitions to expand their businesses, provided they can manage to fund it properly. But we have seen them stabilising and there is an upward tick right now. We remain cautiously optimistic," he said.
In 2008, the company had about 20 vessels in its fleet, with an average age of close to 20 years. "Today, the company controls roughly 42 vessels. The age of the fleet is down to 14 years from 20. Last year, we were successful given that in the midst of the financial crisis we could raise $100 million from a club of local and international banks, which we have used to expand our footprint from the GCC to South East Asia, mainly Singapore and Malaysia," he added.
According to Boussaid, the business will be poised for growth as long as oil prices stay between $70 and $85 a barrel. "Our business to provide offshore support for oil and gas fields is dependent upon the number of jack-up rigs in operation at any given moment. According to our estimates, there will be an increase in demand for jack-up rigs by 10 per cent next year and by 10 per cent a year after that. This should afford us decent prospects for growth," he said.
Waha Capital announced last month that it had recorded the highest profits since its inception in 1997, with net profits growing to Dh217 million as of 31 December 2009, compared with Dh40m during the previous year, representing an increase of 442 per cent. Waha's operating profits increased by 351 per cent compared to the same period in 2008, reaching Dh212m. The company's total operating income also grew 71 per cent over 2008 to Dh846m. As of 31 December 2009, the company's operational assets were Dh4.3 billion.
Recently, the board of Waha Capital, the Abu Dhabi-based holding company listed on Abu Dhabi Exchange, decided to issue mandatory convertible bonds or Sukuk with a Dh1bn value and distribute 12.5 per cent share dividends as bonus shares.
Among the company's initiatives is the launch of the multi-use project, Al Markaz in Abu Dhabi, that facilitates integrated complexes of warehouses, storage facilities, light industrial compounds as well as housing for about 28,000 skilled workers.
Hussain Jassim Al Nowais, Chairman, Waha Capital, said earlier that issuing these bonds would support the company's expansion plans and secure key projects.
Keep up with the latest business news from the region with the Emirates Business 24|7 daily newsletter. To subscribe to the newsletter, please click here.
Follow Emirates 24|7 on Google News.