BA prepares for second strike period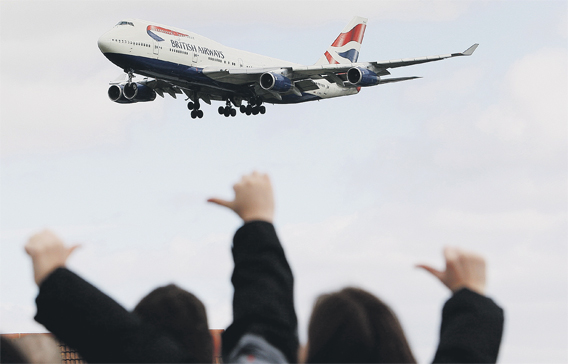 As British Airways (BA) gears up for the second strike period from March 27 to March 30, the airline is preparing itself to operate about 70 per cent of long-haul flights and 55 per cent of short-haul from London Heathrow.
It is still unclear if passengers travelling to and from the UAE will be affected by the strike. A BA spokesperson told Emirates Business: "The flight schedule for the UAE and the region will be finalised today. However, we urge passengers who are travelling on the strike days to log on to BA.com for regular updates."
The airline announced plans to hire up to 11 aircraft each day from six different airlines based in the UK and Europe, with their own pilots and cabin crew, in hopes to add to its Heathrow schedule in the days ahead.
Meanwhile, the UK-based carrier will run a full operation using its own aircraft at London Gatwick for the second strike period and all flights to and from London City will remain unaffected.
Supporting stance
Willie Walsh, British Airways' chief executive, said: "The biggest contingency plan in our history went extremely well last weekend with large numbers of cabin crew reporting for work as normal.
"As a result of the numbers of crew wanting to work, we are increasing significantly our flying schedule and will be operating a full schedule at Gatwick and London City airports.
"I would like to thank all our customers for their patience and support. I apologise to those whose flights will regrettably have to
be cancelled at Heathrow because of Unite's continuing action. This second strike is the work of a trade union that – despite its promises – seems determined to try to ruin the Easter holiday plans of thousands of families. We will do all we can to rebook affected customers onto other British Airways' flights, offer seats on alternative airlines or give a full refund."
The number of cabin crew reporting for work during an initial three-day strike that ended Sunday reached 62 per cent by the final day, the carrier said.
No more perks
Meanwhile, striking cabin crews may soon get the stay-at-home blues after the airline permanently cut off their access to free and discounted travel on its routes.
Airline officials say they have the right to eliminate the travel perks because it is not protected by any contractual agreement.
The decision was announced yesterday.
Walsh had warned potential strikers they would lose their travel perks if they went ahead with the job action, which caused major disruption. Cabin crew are striking over pay and work conditions.Union officials say their members will not be intimidated by the airline's actions. (With agency inputs)
Follow Emirates 24|7 on Google News.